WE ARE
Freshliance Electronics Corp., Ltd
We Are The Most Trusted Provider Of Environmental Recording Solutions
Freshliance Electronics Co., Ltd, founded in 2015, specializes in the development, manufacture, and sales of temperature and humidity data loggers, environmental monitoring, and online tracking and recording systems. We serve fruit and vegetable, food processing, seafood, life science, pharmaceutical, logistics, and other cold chain industries. Our company is located in Hengfengkechuang Center, Airport Economic Zone, Zhengzhou, China. It is a national high-tech enterprise that has passed the ISO9000 professional certification.
Read More
OEM Service
OEM and ODM orders of the temperature and humidity data loggers are welcome! We can provide hardware, software, and artistic design for the temperature and humidity data loggers according to your needs.
EXPERT TEAM
We have a professional and innovative R&D team and experienced sales staff. The design and production of the company's new products adhere to our customer-oriented needs and requirements.
24/7 LIVE SUPPORT
We have professional pre-sales, sales and after-sales technical teams. We will provide customers with comprehensive technical support and guarantee in every link, and we will answer your difficult questions at any time 7x24!
Disposable Temperature Data Logger
EXPLORE OUR
Disposable Temperature Data Logger
Freshliance provides you with various Disposable Temperature Data Loggers. These loggers can be widely used in cold chain transportation of temperature-sensitive goods, such as fruits, vegetables, cut flowers, frozen foods, medicines, dry ice, etc.
OUR SERVICES
PROVIDE BEST
SERVICES
We will provide every customer with quality service.
Product Brochure
Each of our products has a detailed operation pdf manual, which users can download and operate the product according to the manual.
OEM Service
We can provide hardware, software, and artistic design for the temperature and humidity data loggers according to your needs.
Technical Assistance
If customers encounter technical problems, they can consult our online technical staff, or send me an email, and we will answer you as soon as possible.
I bought Freshliance's Fresh Tag 1 USB Temperature Data Logger. It is very easy to operate and has good waterproof function. It is very suitable for monitoring the temperature of our frozen products.
Thanks to Freshliance for providing me with technical support. When I didn't know which product to choose, they gave me technical guidance and saved me more costs.
Thermis Log 1 Disposable Temperature Recorder is a good product. We are a pharmaceutical company, and we need this kind of high-precision temperature meter with very small error, and it is more convenient and easy to use for later analysis of data.
After comparing several manufacturers of temperature and humidity data loggers, I still feel that the products of Freshliance are more suitable for my needs. The temperature monitoring solutions designed by them are indeed very practical, and the price of the products is acceptable. I hope to continue to cooperate with them.
Our company is a long-term partner of Freshliance. We have used their products for so many years, basically there is no failure, and every time we encounter technical problems, the technicians will solve them patiently and carefully, which is very good!
OUR BLOG
LATEST POST
FROM BLOG
Take you to understand the updated and more complete temperature and humidity data logger information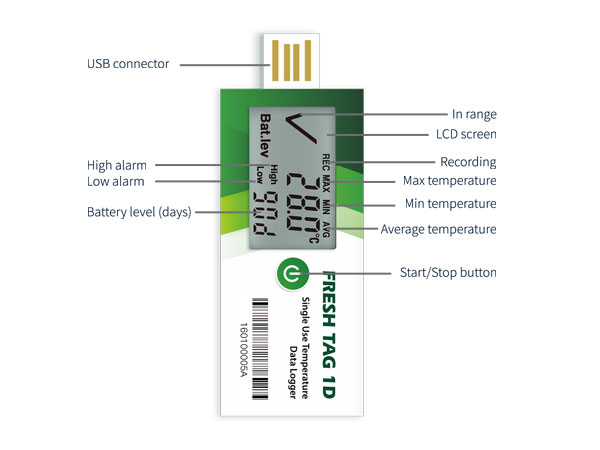 Dairy products require temperature monitoring because they are temperature sensitive and maintaining appropriate temperature conditions is important to ensure their quality, safety, and shelf life. ……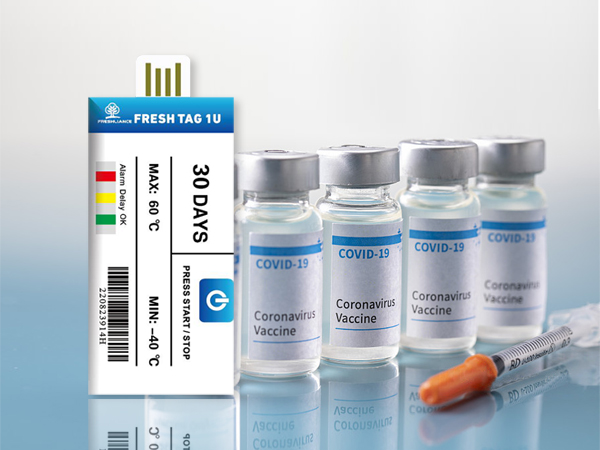 Vaccines are related to people's health and safety, and they are extremely sensitive to environmental temperature. Higher or lower temperatures will affect their quality and activity, so vacci……
Many drugs, vaccines, and biological products are susceptible to temperature. While keeping the temperature of the pharmaceutical environment constant, temperature monitoring must also be done to en……
Do you want to know more about
Disposable Temperature Data Logger?
If you have specific needs or requirements, you can send them directly to our company email, and we will reply to you as soon as possible!